Brazil Vacations:
Beaches in Salvador da Bahia
Most travelers immediately head to Rio de Janeiro to get their fix of the beaches in Brazil. The mayhem of Rio is worth experiencing but you should journey north to get a taste of the country's Afro-Brazilian gem. Salvador da Bahia, usually called Bahia by locals, was once the capital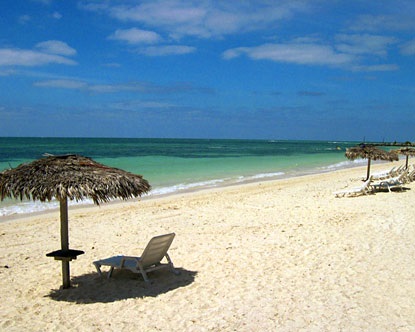 of Portugal's New World colony. The city center is a brightly colored outdoor museum of 17th- and 18th-century architecture and churches. Salvador is also the next big arts area with wild festivals occurring regularly and capoeira circles taking place at night. From music, religion, food, dance, and martial arts, there's no other place in the world where descendants of African slaves have preserved their heritage as well. In addition to the many attractions in Salvador, it is literally surrounded by gorgeous coastline, so throw on your tiniest bikini or swim trunks and get introduced to top Brazilian beaches.
Porto da Barra is one of the first beaches travelers head to, and is the site of Bahia's first European settlement. The beach is set within the bay and the water remains calm, making it a great place to swim. On the weekends, it can get pretty crowded.
Farol da Barra: Farol means lighthouse, and there is indeed a lighthouse at this beach. Around the lighthouse is rocky, with protected pools makes it a good place for kids to play safely in the water. Further down the beach is surf territory where you can try surfing or watch others while tanning on the beach.
Itapoan: Another lighthouse, Farol de Itapoan, is located here. The waters along the first stretch of beach are protected by rocks and reefs and tend to be calm, but past the lighthouse are strong, unprotected waters.
Piata: A broad beach with hard-packed sand, lovely coconut-palm trees, and generally safe waters.
Plakaford: Just north of Piata, Plakaford is good for families with children because the waters are gentle and protected by rocks and reefs.
Stella Maris and Famengo: On the other side of Itapoan, these beaches are beautiful palm-lined.
There are a number of costal islands South of Salvador da Bahia. They all have lovely beaches along the Atlantic waters.